Garage Door Spring Repair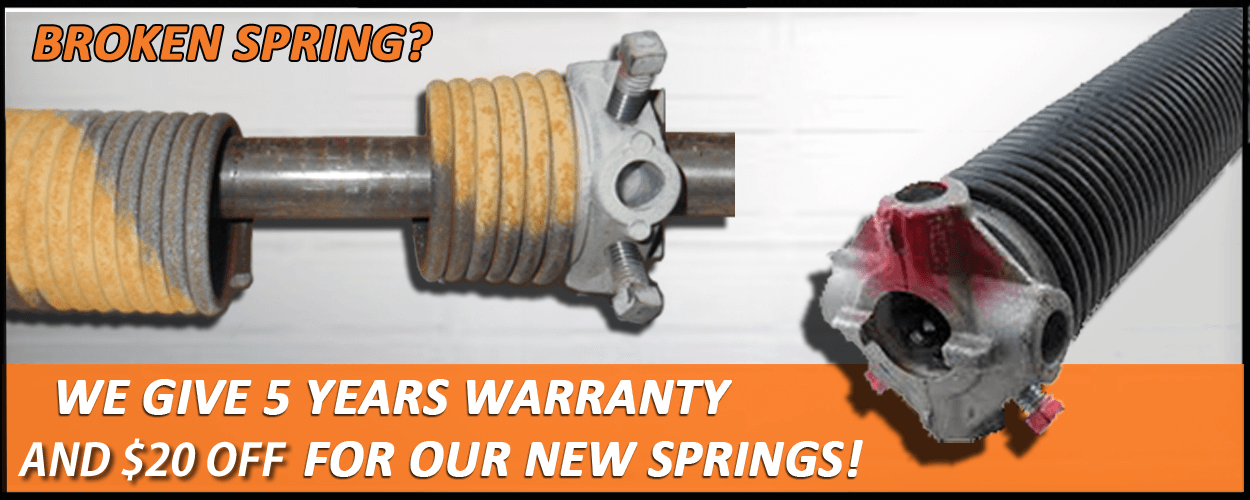 Garage Door Spring Repair – When you need to fix your broken garage door spring fast and professionally Garage Door Repair Chalco is the best place to call, we will love to be your garage door repair service provider, to come and help you and to make your garage door functioning on high level once again and we will love to do it with our great rates and friendly approach. We capable of providing broken garage door torsion spring replacement and broken garage door extension springs replacement service on both residential and commercial garage doors.
One very important reason to call a professional garage door repair technician to take care of your broken garage door spring problem is that broken garage door spring is a extremely dangerous job to preform and it shouldn't be done by people that doesn't have the proper tools, knowledge and skills, it can result damage to other parts in your garage door system especially to the garage door opener and it also can result damage to your property or even result a serious injuries to you and to your household residences.
What separating us from other garage door repair providers in Chalco and in Omaha is the quality of the garage door spring we are using for our repairs, in Garage Door Repair Chalco we are using only the highest grade of garage door springs that will last about 2-3 times more than our competitors garage door springs. The standards garage door springs has a lifespan of 10,000 cycles and we are using garage door springs that that has a lifespan of 25,000 cycles. Because we are using those great garage door springs, we are also offering the best warranty for garage door spring in the area, 15 years warranty!
Garage door spring repairs are considering as the most common garage door repair jobs in the garage door industry, if you are looking for a garage door company that will guarantee you at least 15 years of great performance of your garage door springs and not 5-7 years like other garage door companies that are trying to save money by providing low quality garage door springs, call us today to Garage Door Repair Chalco and enjoy our fast, friendly and professional same day garage door repair service.